Posted on Sat Sep 27, 2014 3:39 am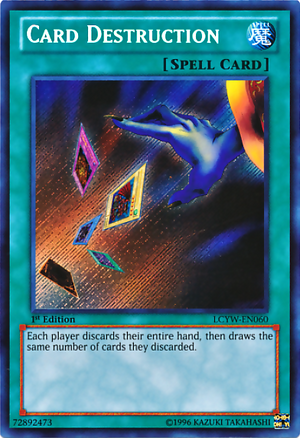 Each player discards their entire hand, then draws the same number of cards they discarded.
Ah! Banned in the TCG, yet another card there because of Dragon Rulers! It's been fun using it, I'm surprised people in the OCG did not play it when Shaddolls still where a thing, as it's going to trigger every Shaddoll monster ._.. I hoped KONAMI would return it in this banlist as a boost to Shaddolls, but sadly they did not 
 .