Posted on Wed Feb 04, 2015 4:34 pm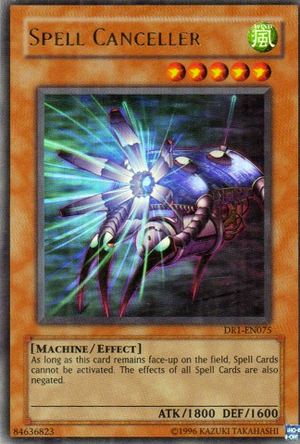 As long as this card remains face-up on the field, Spell Cards cannot be activated. The effects of all Spell Cards are also negated.
Very old card that gets no love. It's Jinzo for Spells, and we all know how important Spells are. Problem is that it has really low attack for a level 5, and, it's a level 5. However, you can just use The Monarchs Stormforth to get it out, and insta win against certain decks (I'm looking at you, Nekroz). Nekroz have like literally nothing they can do about this card. They don't Normal Summon anything other than Denko and Manju/Senju, and they straight up can't SS with this thing out, plus they don't use backrow, so what the hell are they gonna do?