Terms of Service
The beautiful rules. They do exist on this website as well and guess what? You are not Kaiba to screw them! Don't worry, we are not going to bust you for all the details, but it could get tough if you totally ignore us, the rules. So you better read what we have to say here and try to stick to it at least 1%. That's a joke, and if you get deep into it, you might laugh a bit as well.
Few More Details
Our website is socially engaged pretty much and has a lot of forum features too. This breaks the rules down into two major categories: technical rules and those that regulate your wild nature when left to talk with other people. Some things we will tolerate, we got quite a big tolerance limit. However, there are places and situations where you simply should not test our patience at all, but if you insist to try it, then go for it, we even encourage you to do that. We are constantly in need to bring examples to the crowd.
While you enjoy your lovely forums, we want you to be as nice as possible towards other members of this community.
Respect all members. Even the ones that hate you. When someone throws a stone at you, you throw back with bread. If someone throws bread at you, you return with meat. Want us to continue? You got it by now? Okay. Hating is mainstream anyway.
Insults of any kind are prohibited.
Keep the argues in public (forum and chat) to a minimum. We know, you are the smartest one and we won't question it, but keep in mind that you might be arguing with 10 years younger kids. This is a children's card game playground after all. If you insist to sort out things with someone, do it via PM. We don't ask who started a flame war, we hit all involved ones equally. It was up to you to participate in it, so you take responsibility for that.
Be helpful to members asking for some, especially newcomers. Try to welcome them nicely and offer your assistance if they need anything to get started. There will be members that need help with the forum itself and members that need ygo help. Either way, try to help them if you can, or at least recommend someone who would be able to.
People find you funny all the time, your jokes are priceless. We also enjoy your jokes and ruining your fun would be the last thing we want. Just try to keep the jokes on "fair use".
Be polite with staff. We are all volunteers and sacrifice our precious time just to make this website enjoyable for you. Yes, we are humans too, humans do make mistakes, and we want your feedback to resolve them. If you think that some staff is not doing their professional work well enough or simply treats you bad (which in the streets of DA is called abuse of power), then don't try to humiliate them in public places, tell them via PM in a nice manner or simply tell it to the admin responsible for behavior in the academia. If you have problems with that admin though, well just don't try to have problems with that admin, okay?
Anything that happens outside of our website is not our concern. However, third party services that are used for communication or other things related to our site might concern us to some extent since it affects our site indirectly.
We don't care much for your aesthetics or grammar as long as it can be understood, but for the content you write we have defined set of limitations.
Before anything, behavior rules from above reflect on all content you write in our website.
For better understanding, its good to know our forum structure. Forum is composed of Categories. Categories are containers for Sections. Sections can have Sub-forums (those are like sections under sections) and of course Topics (some people also call them Threads). Topics contain posts/messages/replies.
English language is default and we insist on using it over other languages.
Messages who promote or evoke illegal practices are prohibited.
Adult content is strictly forbidden in any possible form.
All malicious and harmful (hacking) attempts on our website for any reason will not be forgiven.
If you post informations which come from another site, look first if the site in question doesn't forbid it. Show the address of the site in question in order to respect their work. This is especially important for YGO content, art works and all kinds of codes (HTML, CSS, JS etc).
Stealing our own content and posting in on other websites is strictly forbidden, especially YGO content, art works and all kinds of codes (HTML, CSS, JS etc).
Messages who are not related to the topic should be avoided. Sometimes we will tolerate it, but if we don't it's your problem. There is an exception to this rule, in Yu-Gi-Oh! TCG & OCG category, Suggestion Box and Support Deck sections we won't tolerate going off-topic at all. We want to keep those clean of such messages and you should respect that. If you don't, we will tell it all to your parents.
Please post your messages only once. The repetitions are unpleasant and useless! Bumping topics is allowed after 24 hours have passed from your last message.
Posting in old topics (topics that had no replies longer than 30 days) is not polite. It is allowed only in cases where your reply is really valuable and members involved in the topic are still active on the site.
Advertising is highly prohibited unless we specifically allow it in some areas of the site. If you use PM system to advertise, there is no excuse for you. You can advertise in your signature only. But keep it within "fair use".
Besides these general content rules, specific categories or sections might contain their own specific rules which you are obliged to read and follow accordingly. Those can appear above your message boxes, or be present as sticky topics in outstanding color above normal topics within a section.
The moderators of this forum will try hard to edit or remove reprehensible messages as soon as possible. However, it is impossible for them to review all the messages. You thus admit that all the messages posted on this forum express the sight and opinion of their respective authors and not those of the moderators or other staff (except messages posted by them) and consequently, they cannot be held responsible of the discussions.
Any message contravening the listing above will be edited or removed without additional notice or justification within deadlines which will depend on the availability of the moderators.
Because people love to waste their time on the children's card game chat! Let's define a small rule in order to make your chatting time better.
Some people have faster internet access and some just don't. Some are more distant from our servers, some live in our neighbourhood. Thus, please try not to abuse our lovely chat by flooding it with messages in small amount of time (in other words don't post like 10 messages in 10 seconds. If you really need to cool down somehow, there is something called water and it can be found easily everywhere.
Try not to post images at all, but if you really must, please do it in a spoiler. We don't want our chat to be lagging due to your images that tell more than 1000 words. We are kind of old fashioned and prefer the words here.
Our website has a wide range of features, and those could be subject of abuse by some evil minds. Thus, we have to set some basics for using our features properly.
This forum uses cookies to store information on your computer. These cookies will not contain any personal information; they are only used to improve comfort while browsing. The address e-mail is only used in order to confirm the details of your registration as your password (and also to send you back your password if you forget it).
You can only have one account. Registering multiple accounts is totally embarrassing, or if you want more precisely, forbidden. If you want to register multiple persons living at the same place, contact the board administrators before doing it on your own.
Creating accounts with usernames very similar to our staff's is not cool. And what is not cool to us, we remove it, and we might remove you with it too.
You are able to set your avatar and signature as parts of your profile. Maximum avatar dimensions are 150x200 pixels. Maximum avatar size is 64 KB if you upload it to our servers. Content rules defined above apply for your signature as well. Besides those rules, signatures have additional limitations. You can only have a signature if you are a member of usergroup Ra Yellow or above. The maximum height of the signature cannot exceed 300 pixels. If any of these technical conditions gets violated, your avatar or signature will automatically be shut down until you meet the criteria.
Images found in messages have limitations as well. All images bigger than 550x500 pixels will get resized to that limit. There is also a "lightbox" preview effect. This means once you click on the image, the image is shown in the popup window. Lightbox will try to open up the full size image, but if it's too big, then it's going to open in the size that fits your screen. If you insist to see the full image, we suggest to use right-click on image in the post, and then use option to view full size.
Newly registered members have Private Messaging feature disabled. You need to have at least 10 posts to enable it.
The Agreement
Now we come to the part where you tie yourself to these rules and promise us to follow them nicely. Here is what you need to know:
By reading all the terms of service defined on this page and registering to our website you acknowledge to have fully read these current rules.
You commit yourself to respect unreservedly these current rules.
You grant the moderators of this forum the right to delete, move or edit any discussion subject at any moment.
Any abuse of our rules can result in the removal of your account and banning your IP address. Sometimes we might be polite and warn you once or twice before we do that. But, that is not a strictly defined rule, it depends on our mood, it's best not to count on that.
Internet is neither an anonymous space, nor a space of no-right! We reserve ourselves the possibility of informing your access provider and/or the legal authorities of any malevolent behavior. An IP address of each poster is recorded in order to help us to make you respect these conditions.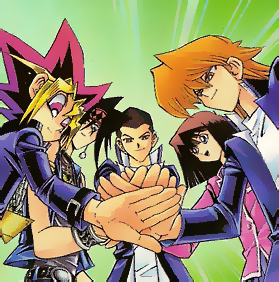 SCREW THE MONEY WE GOT RULES!