Posted on Thu Oct 09, 2014 10:24 pm
Cut to the chase, Corocoro Magazine got more info on Pokemon OR/AS, this time it showed us 4 new Mega Pokemon (technically 3).
The one we already knew of from before: Latias and Latios transform into a Mega Latios or Latias which looks pretty much the same regardless of gender.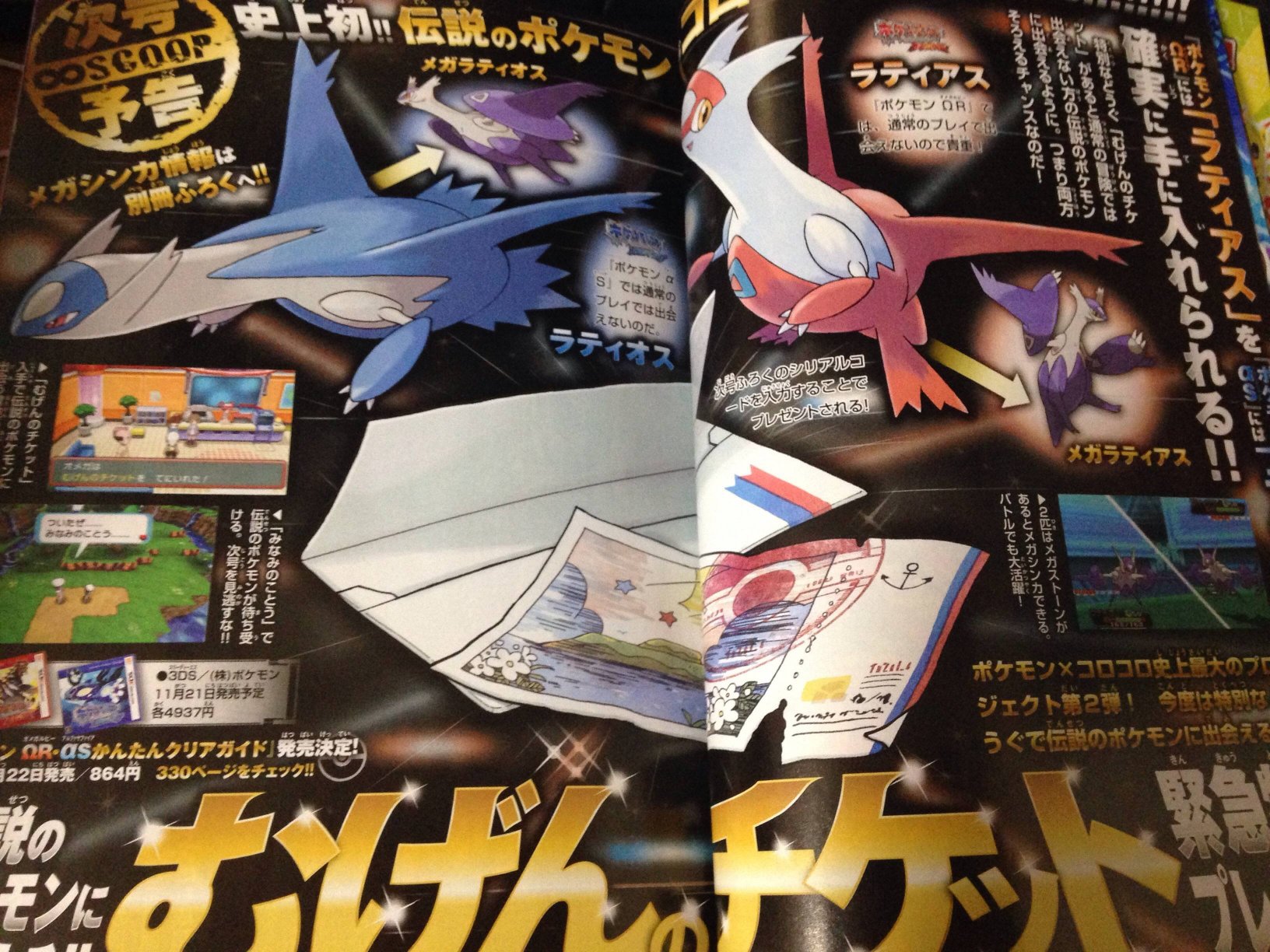 Now we also get Mega Beedrill and Mega Pidgeot.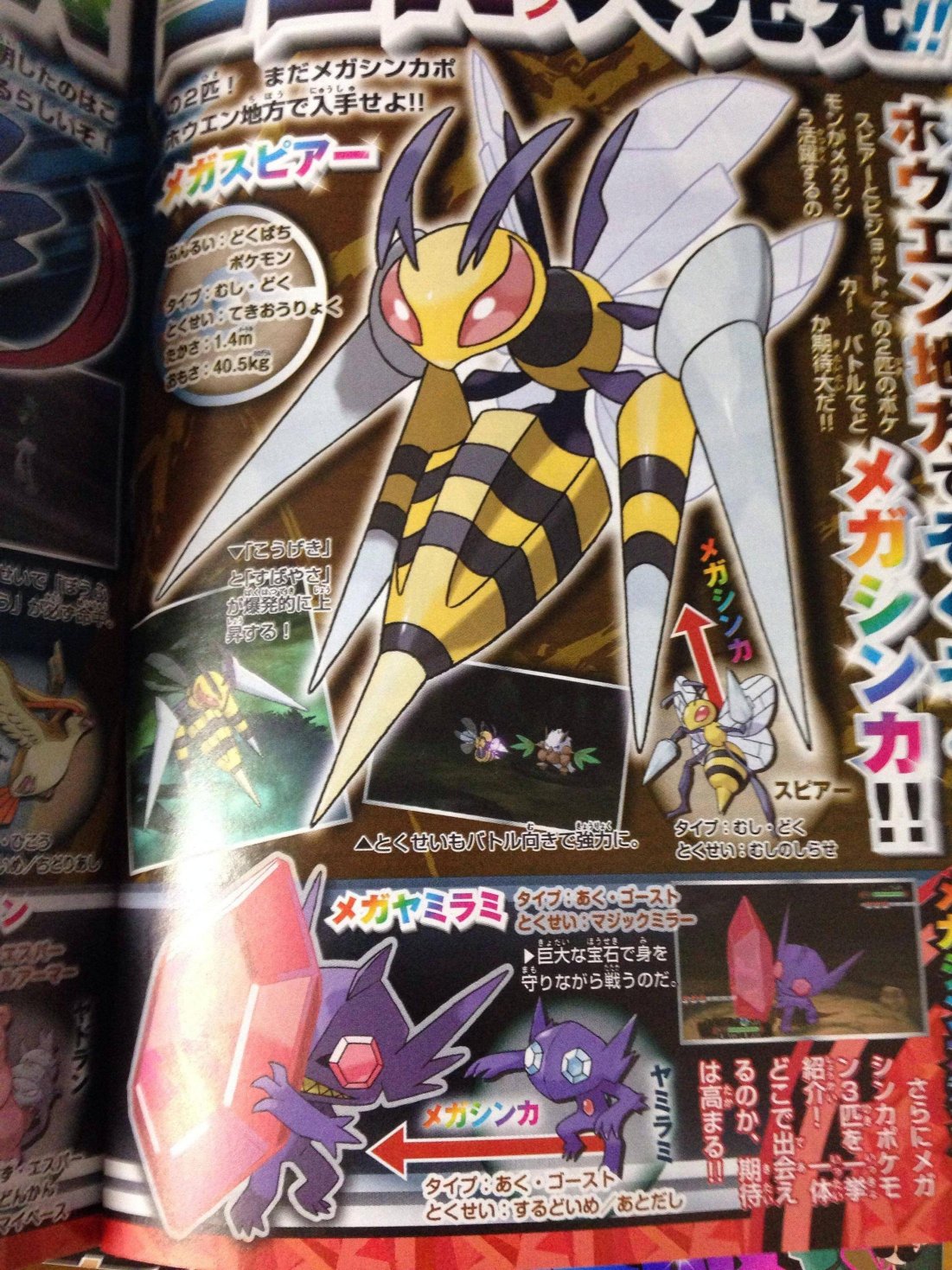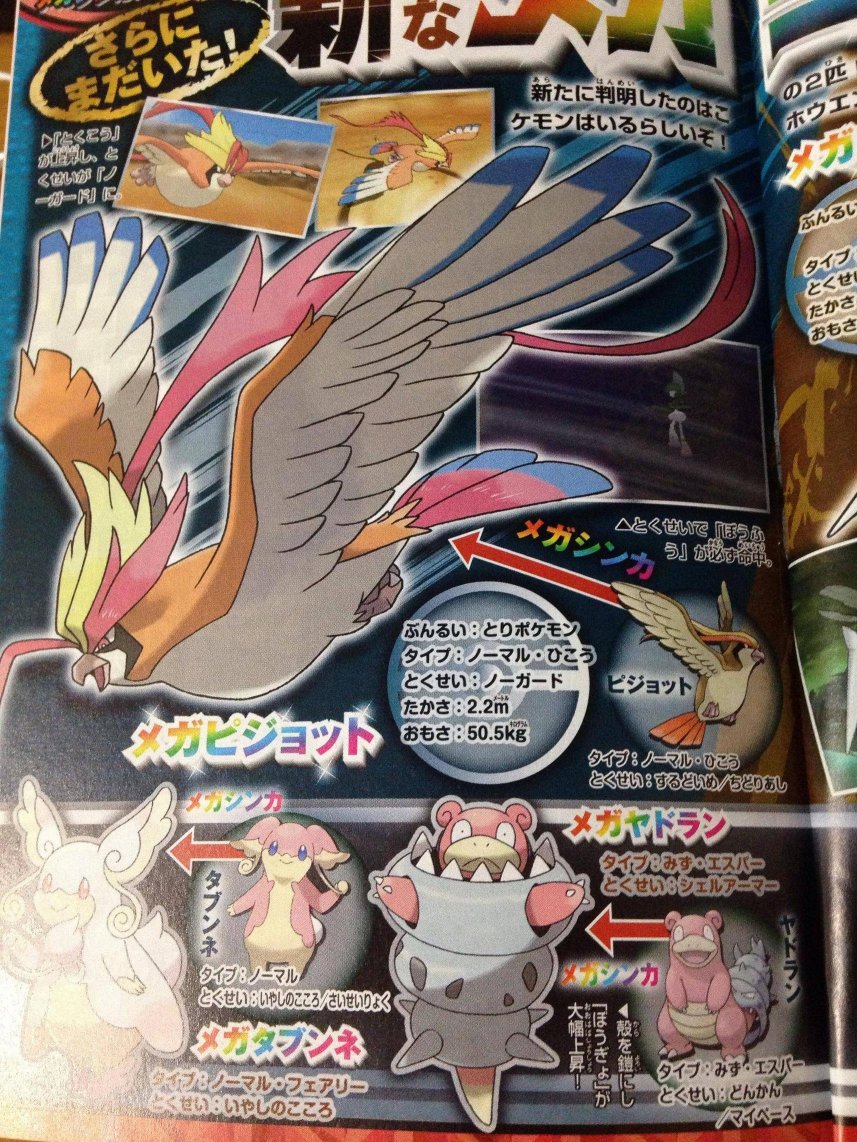 Types have not changed for these Pokemon.